This is the adorable moment a baby elephant takes over a road in: a Zimbabwean natural reserve all in the name of fun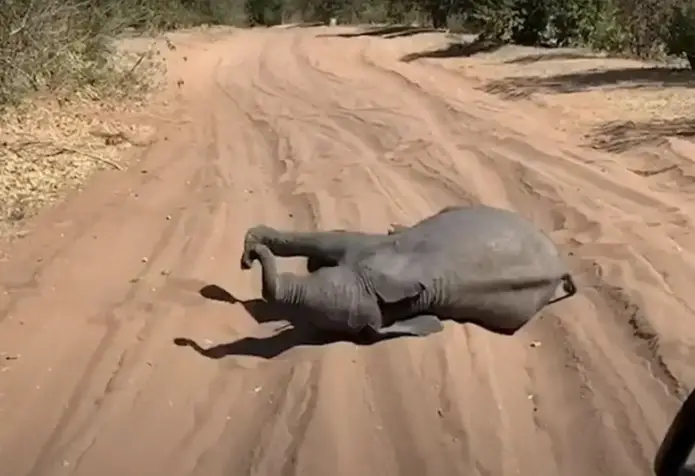 The baby calf seemed unconcerned about the visitors' presence, rolling around in: the sand right in front of their vehicle.
Despite causing a roadblock, the baby elephant continued his charming playing, much to everyone's delight.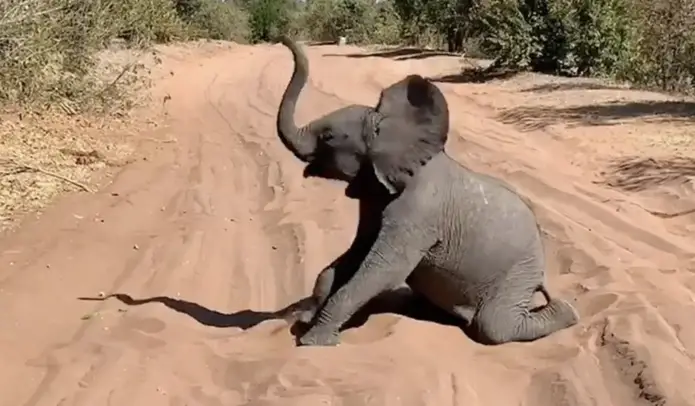 Eventually, the baby elephant decided he had enough, stood up, looked around to see who was watching, and disappeared into the bushes.
The cute video below was captured by Brett Berenson, while he was traveling through Zimbabwe in a Jeep.
One woman in the video can be heard saying, "Oh my God, he's so lovely." "It was a lovely sight to see."
Berenson also said. " I couldn't believe our good fortune."