One day, a cute stray kitty was taken into a veterinary clinic and immediately stole everyone's heart.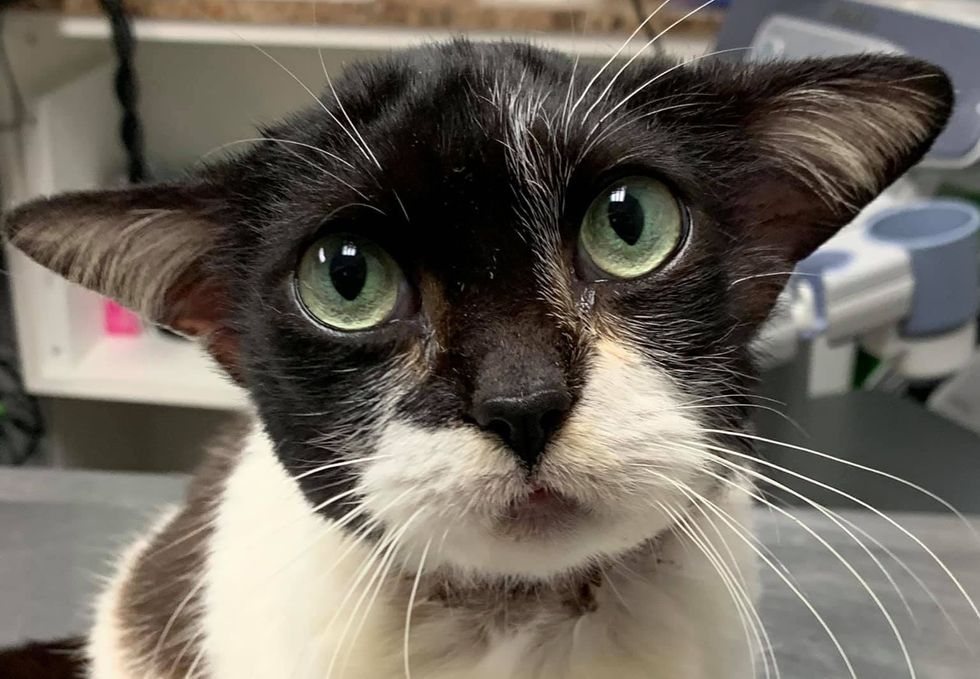 The young kitten was taken to a local rescue shelter after she was found as a stray with a neck wound and an infection.
What stood out from the off was the kittens 'Yoda like' ears, which just melted the hearts of everyone who saw her.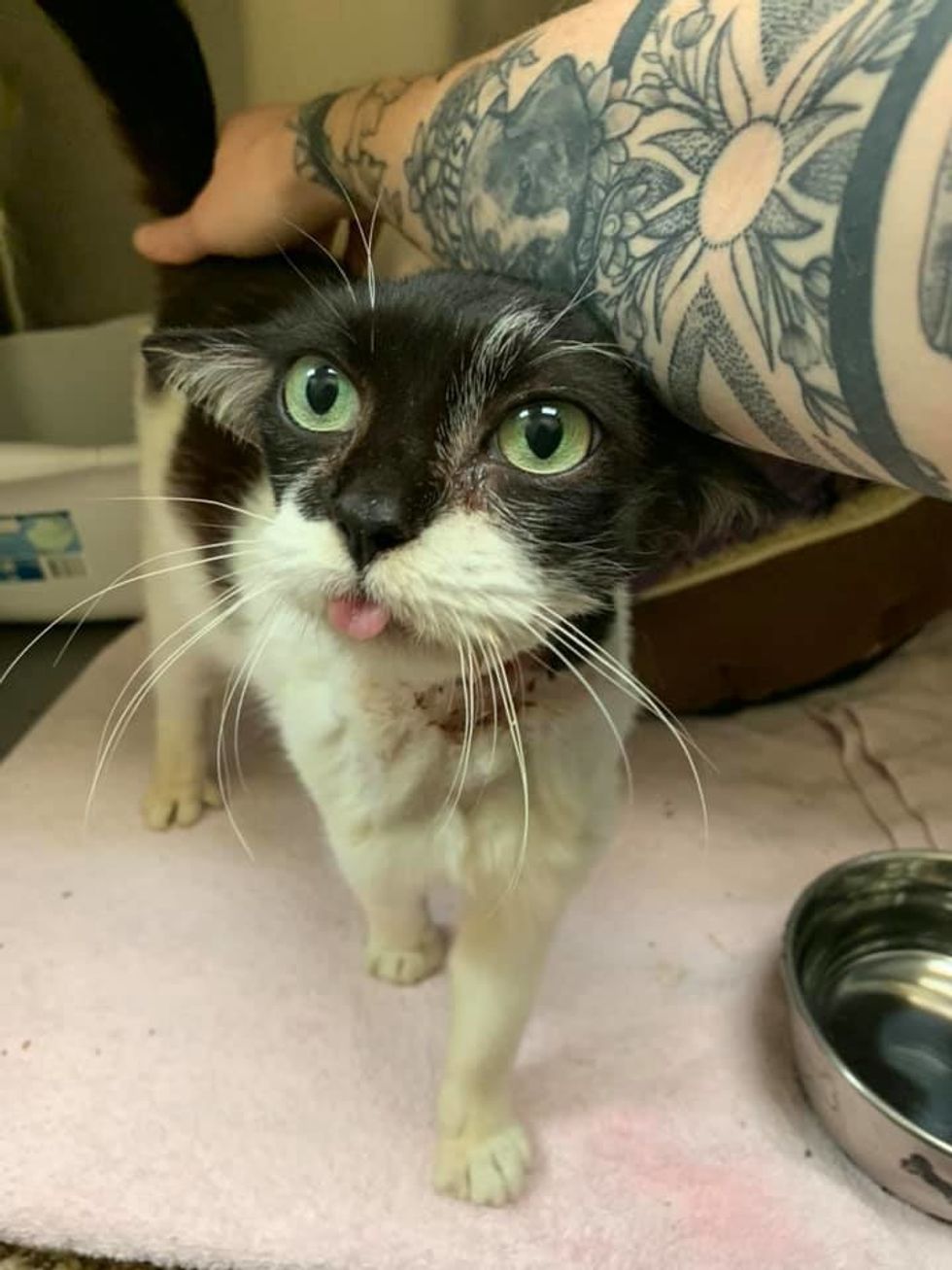 She was taken to the Cabarrus Animal Hospital for treatment. "She is being treated by Dr. Alisha Kidwell, DVM. She is a sweet girl that is very affectionate," said Jana Aviles, a vet assistant.
The tiny cutey weighed only 6.5 pounds, but for what she lacks in size, she makes up in personality.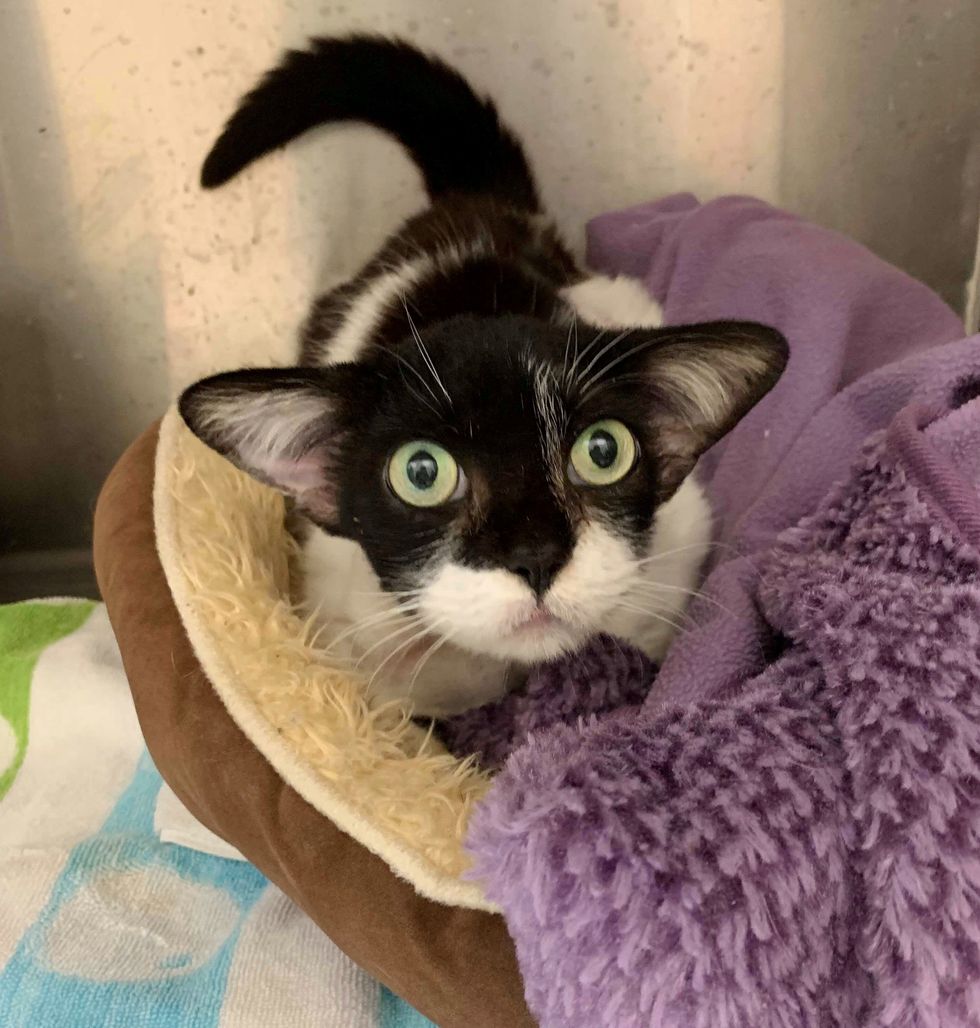 She is missing her front teeth and because of this, sticks out her tongue pretty often, which just adds to her cuteness.
"They aren't sure about her (exact) age. She is young, maybe around a year old. She's very small for an adult cat," Shelby Beers told Love Meow.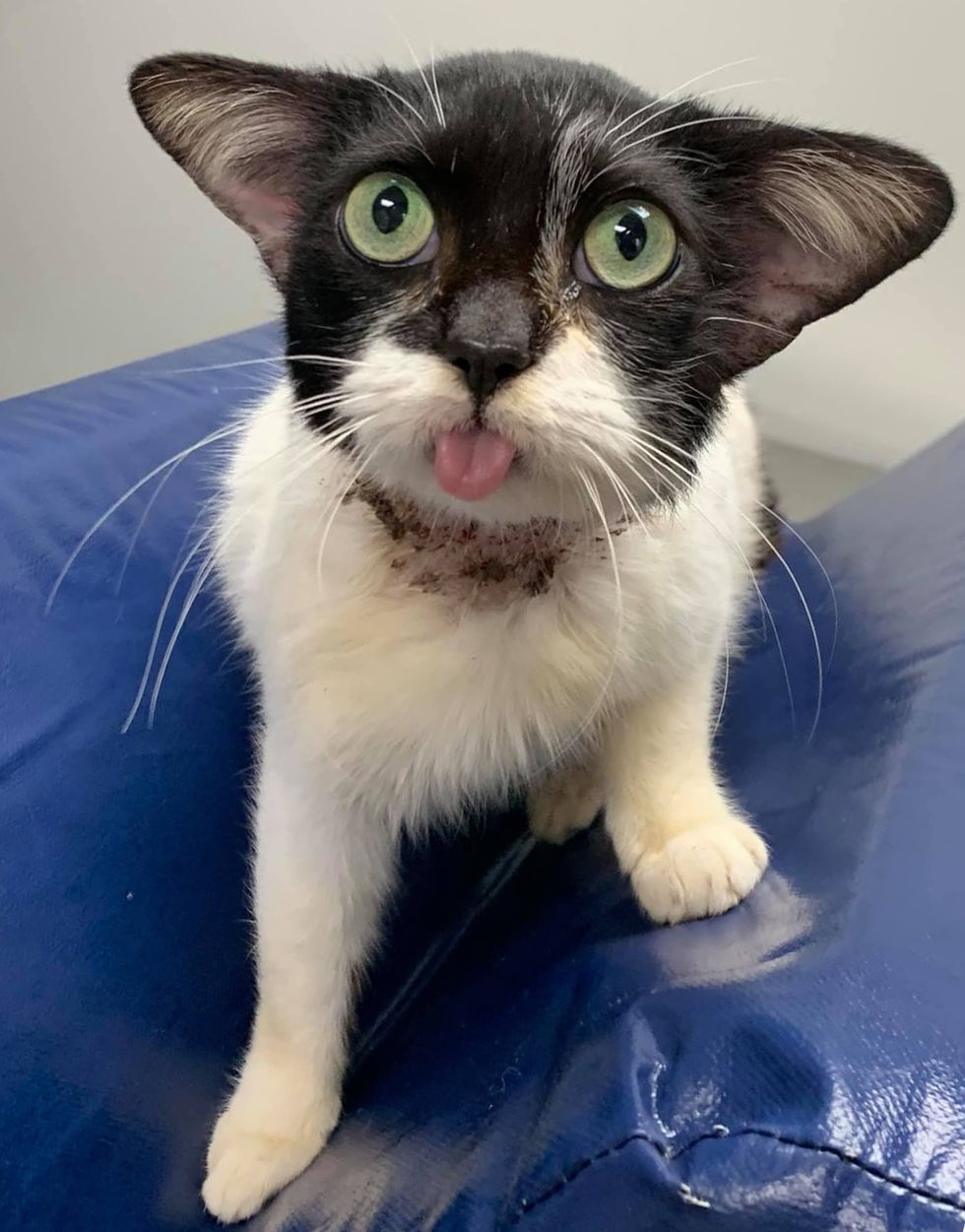 "She's healing well and is resting comfortably with lots of love from the staff here."
She also loves snuggles, she is always happy to receive cuddles from her human friends and enjoys hanging out with them.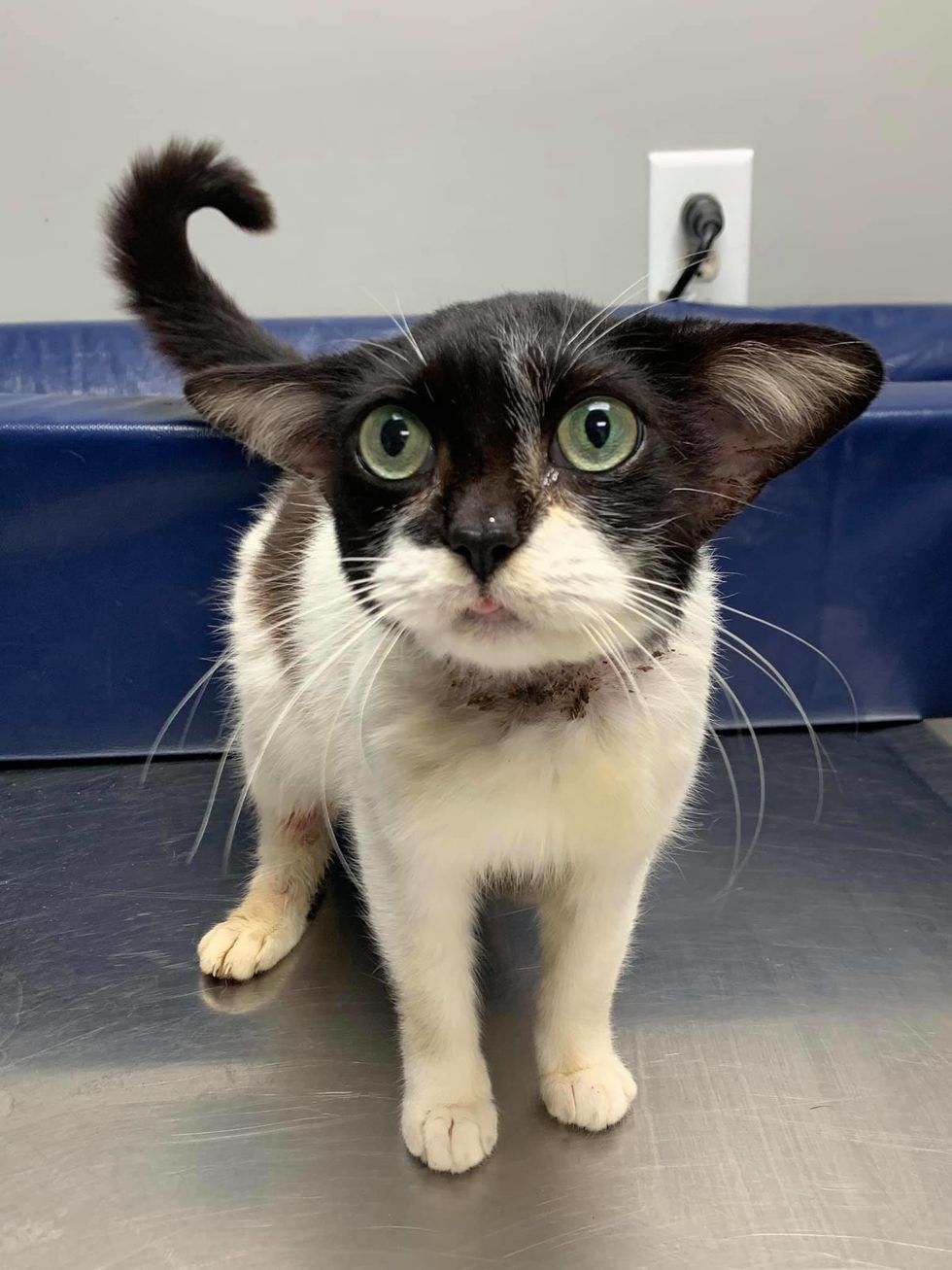 "We carry her around in our hoodies like a baby kangaroo, and she just falls asleep," Shelby said.
The sweet kitten doesn't yet have a name given to her, but the vet staff have been quite rightfully been calling her 'Yoda cat.'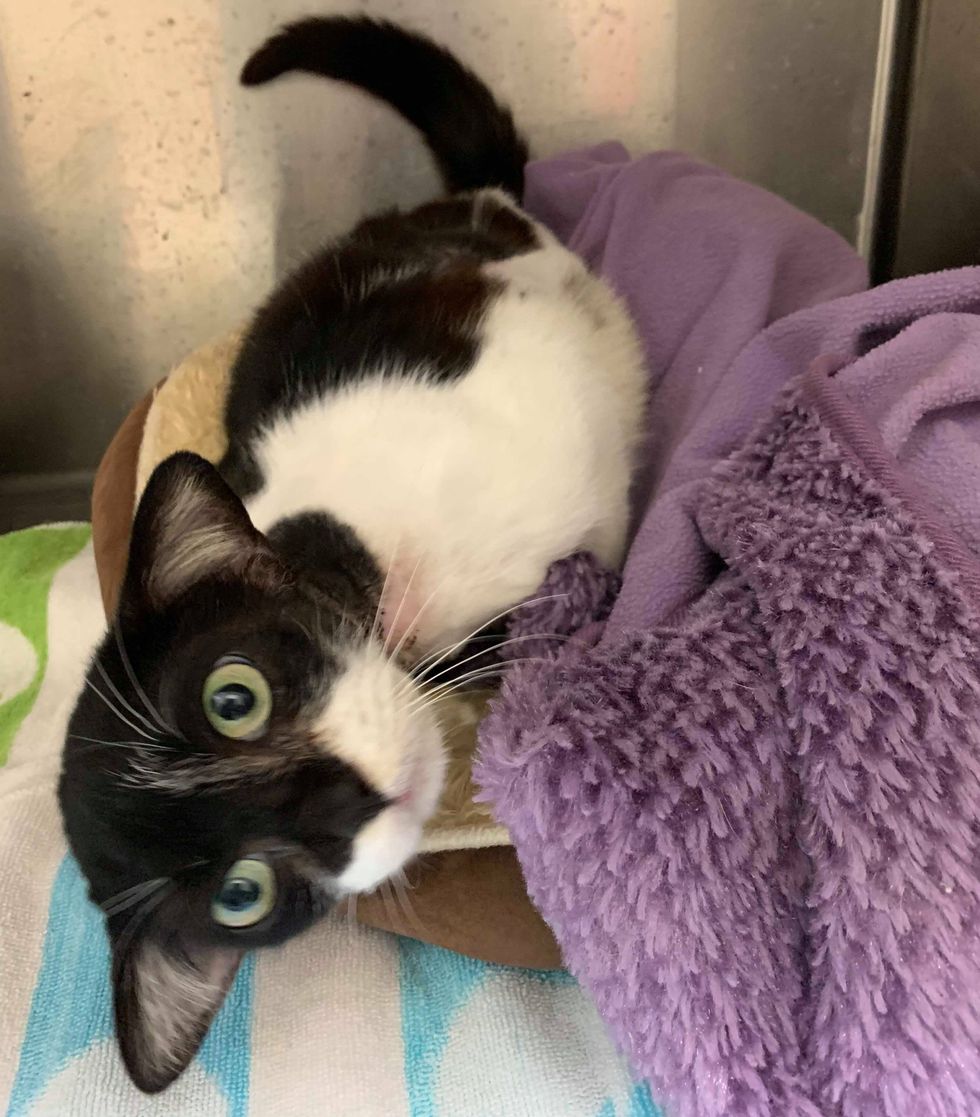 "She's quiet and shy but melts in your hands when you start petting her. She is just a petite little cuddle-bug, a lap cat," Shelby told Love Meow.
"There are 70 million stray cats just in the US. Four million cats are brought into animal control facilities each year," Jana wrote.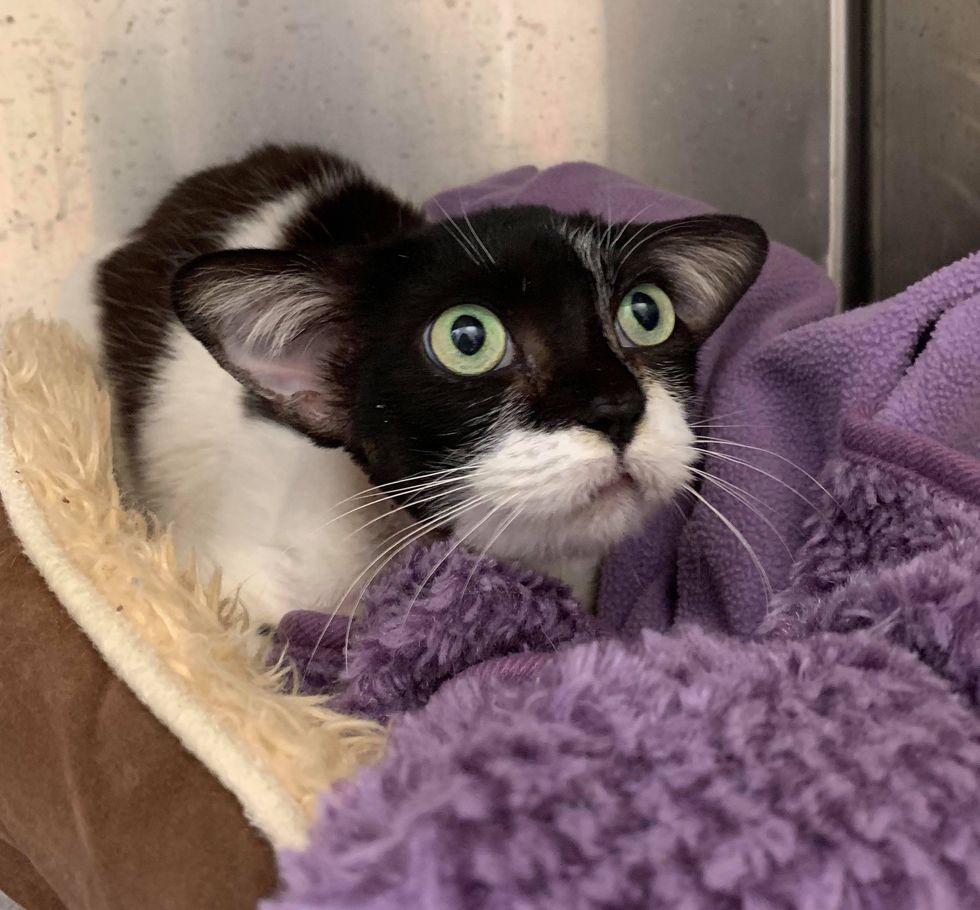 Yoda cat has now been rescued and is no longer a stray, so she can get the love, comfort and shelter she has always deserved.