Describing someone as 'two-faced' is generally negative- to call someone; unless you are Yana.
As you can see, this adorable feline has unique markings – to what is described as 'her parents ran out of ink while they were coloring her in."
Yana was posted in a classified advert- as she was looking for a new owner and it did -not take her long to find one! Elizabeth adopted her after stumbling upon this advert and fell for her distinctive appearance'.
Yana now lives with Elizabeth, an Architecture student from Orsha, Belarus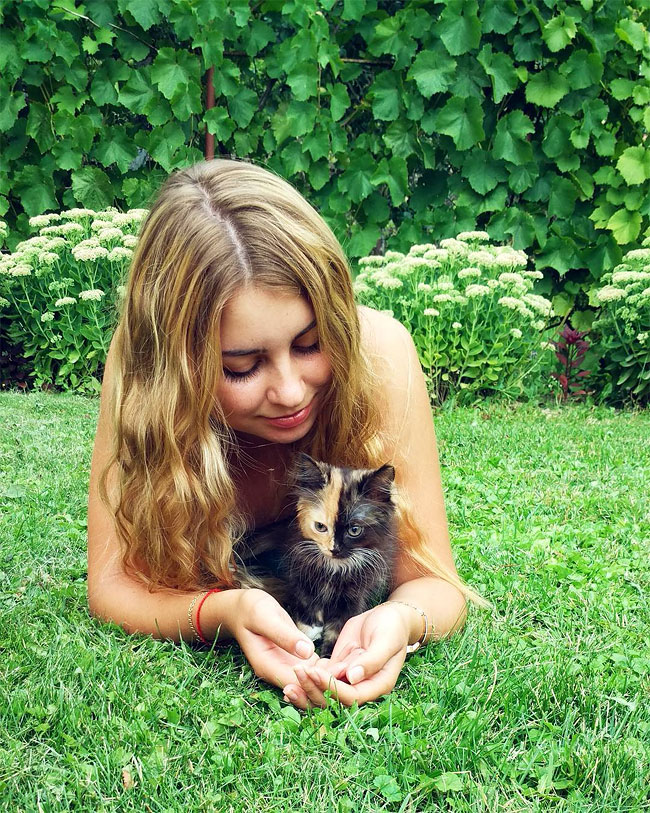 The cat's previous owners named her Yana – in honour of Janus, the Greek God who had two: faces, one that looked toward the future and kept an eye on the past.
Elizabeth kept Yana's name, as it suited her to the T! – Elizabeth even incorporated the 'two-faced' description into her 'viral' Instagram handle : yanatwofacecat.
Since Yana and Elizabeth became best friends, Yana became an internet star. She now has over 16k followers on Instagram!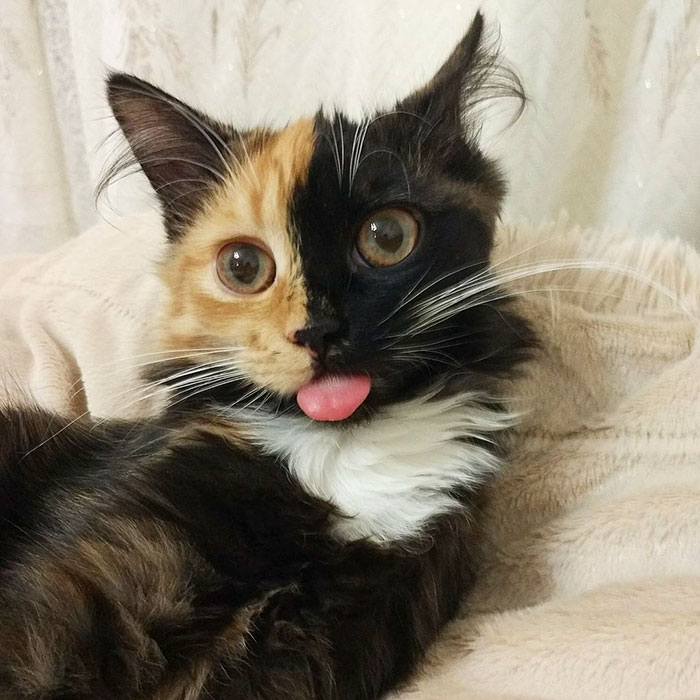 Yana is popular thanks, to a genetic abnormality
known as a chimera the- fascinating feline has cells from different zygotes, bringing about a unique shading and dazzling 'two-faced' appearance.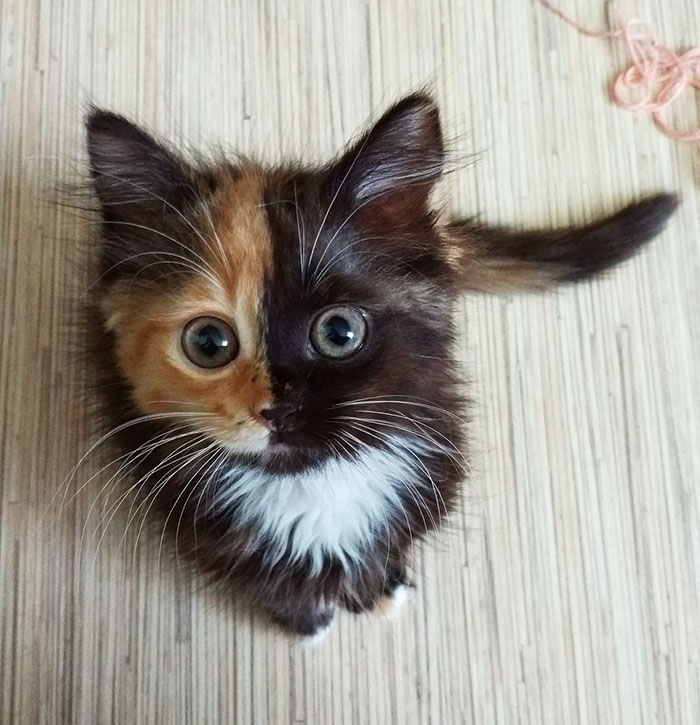 Yana is a prime example of Mother Nature , creating the prettiest and most-unusual cats.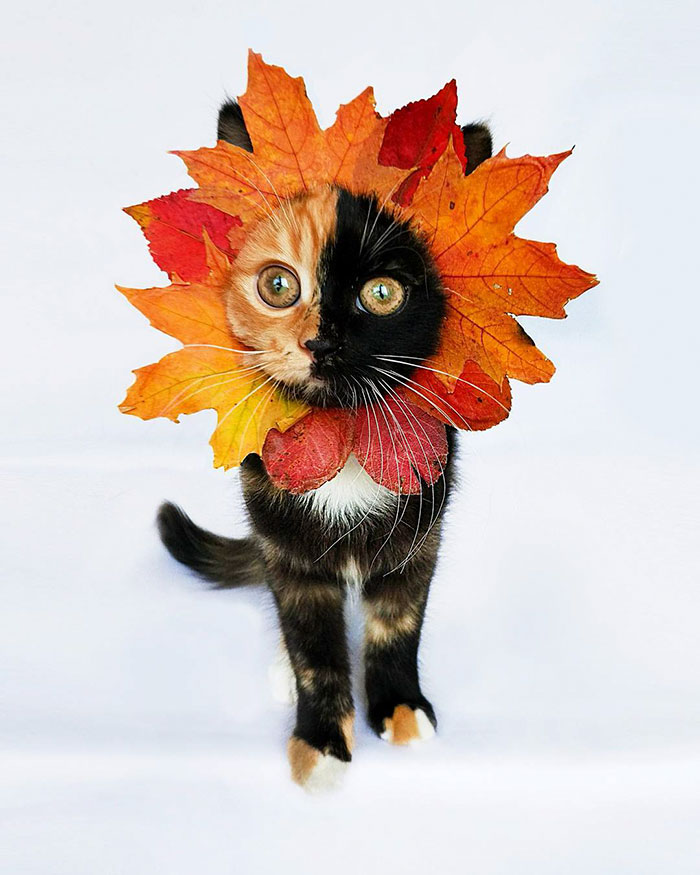 Divided straight down the middle, one- side of her visage is a striking orange, while the other is a stark black – almost looking like two cats in-one!
In-addition, to her adorable face, Yana has some other strange and cute qualities:
According to Elizabeth, she likes to play fetch like a dog, snoozes with her tongue hanging out- of her mouth, and enjoys drinking tea – which is always "left unfinished in a hurry."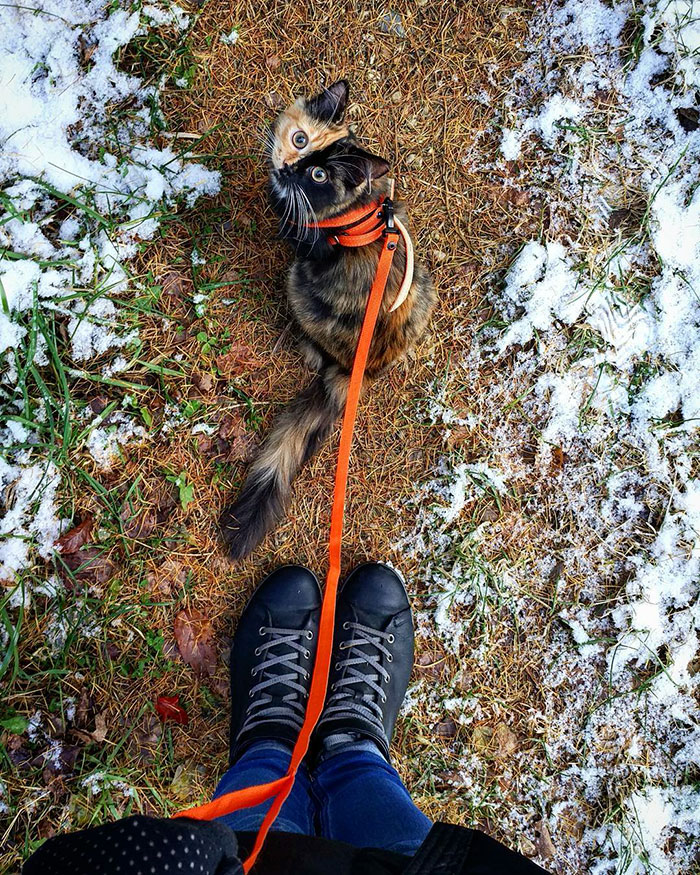 Yana also loves going on walks outside and behaves well on: a lead.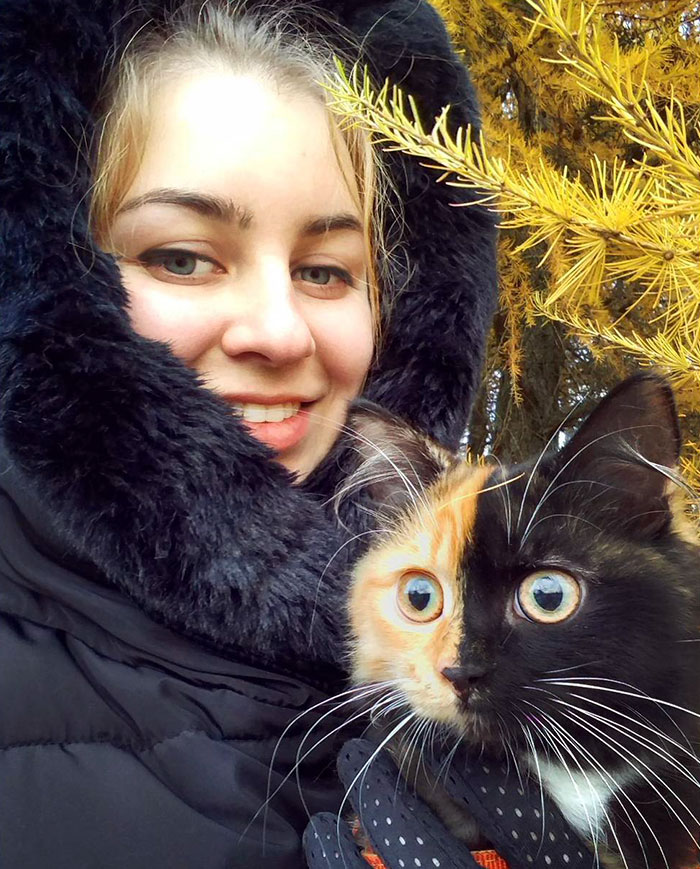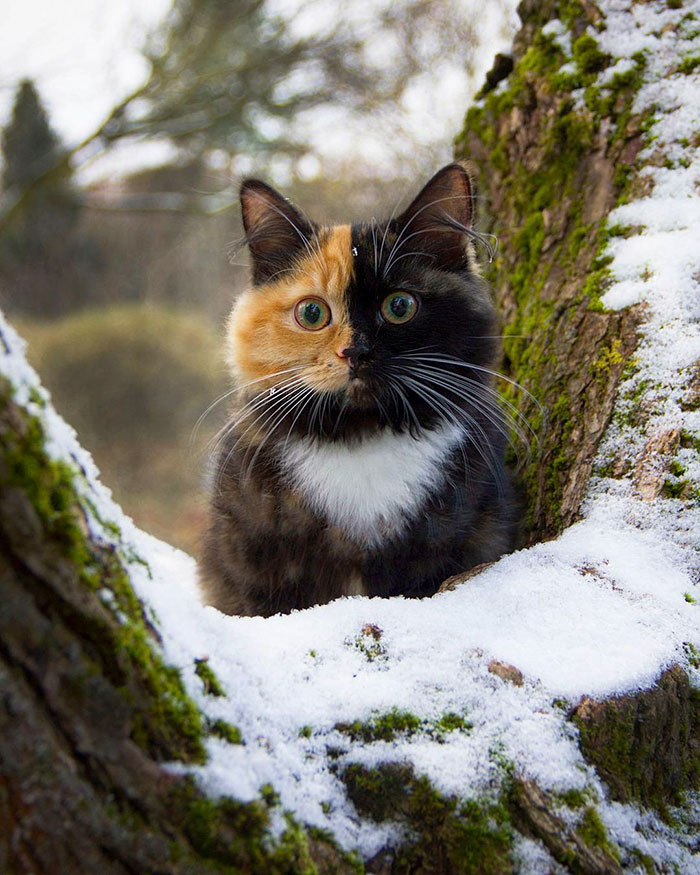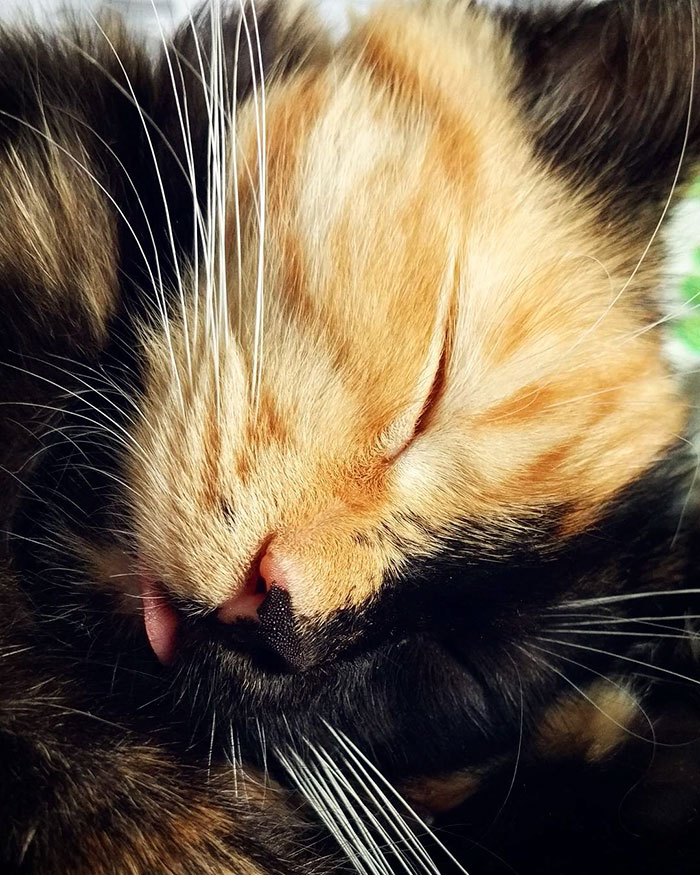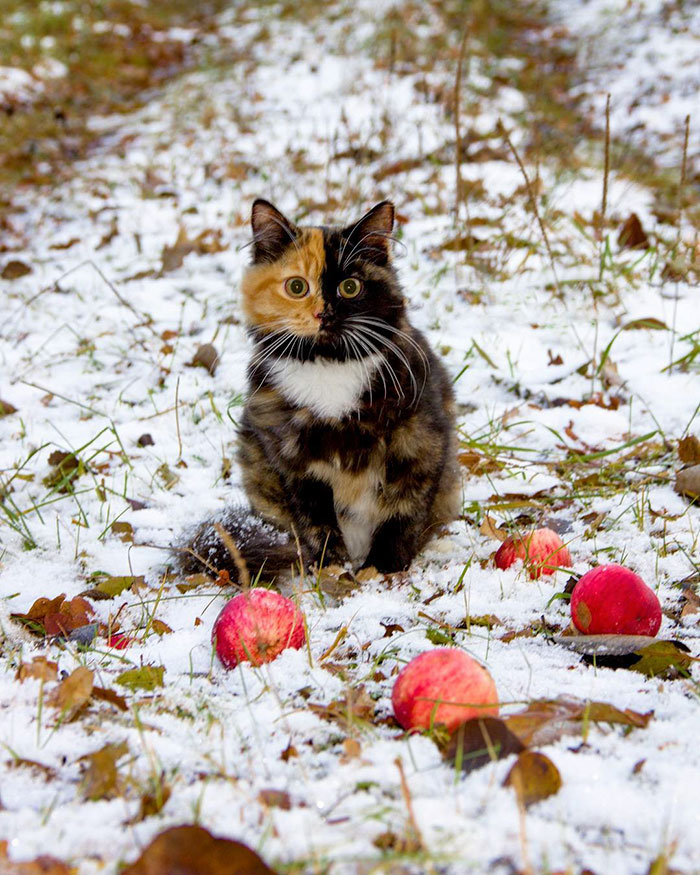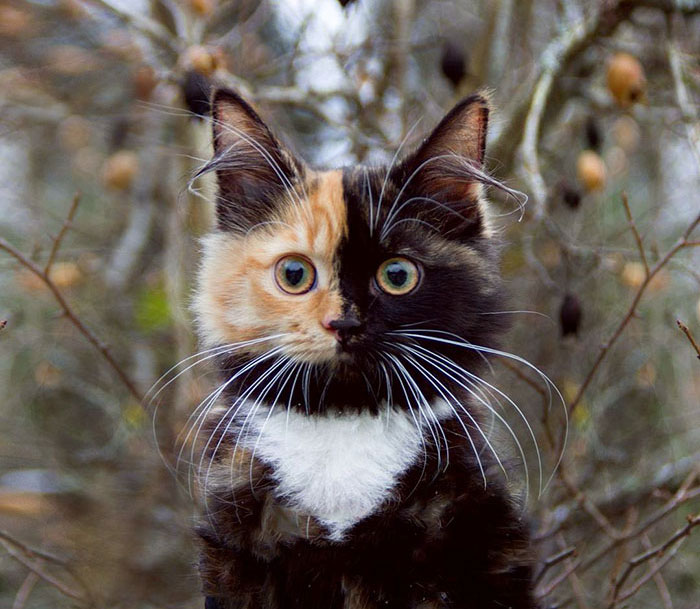 Yana even has a love for art – She truly is a cat of a different colour!
Share this unique cat with your friends, if-you-love her as much as we do!
RELATED: Abused Dog Is Terrified Of Everyone Except This Baby, And Their Pics Are The Sweetest Thing-Ever