A certain thing about wild animals is they easily get attached of those who're showing them kindness and compassion. As about the rescued animals, they always choose the cutest ways to show gratitude to people that saved their lives. Speaking of it, this wild rescue fox won't stop cuddling his favorite human'
Woody is a beautiful fox whose faith seemed to be sealed. Just like countless of his kind, he was raised on a fur farm in Russia with the purpose of making profits out of his coat. Fortunately for him, the odds dramatically changed in his favor when a kind man showed up at the farm and saved his life.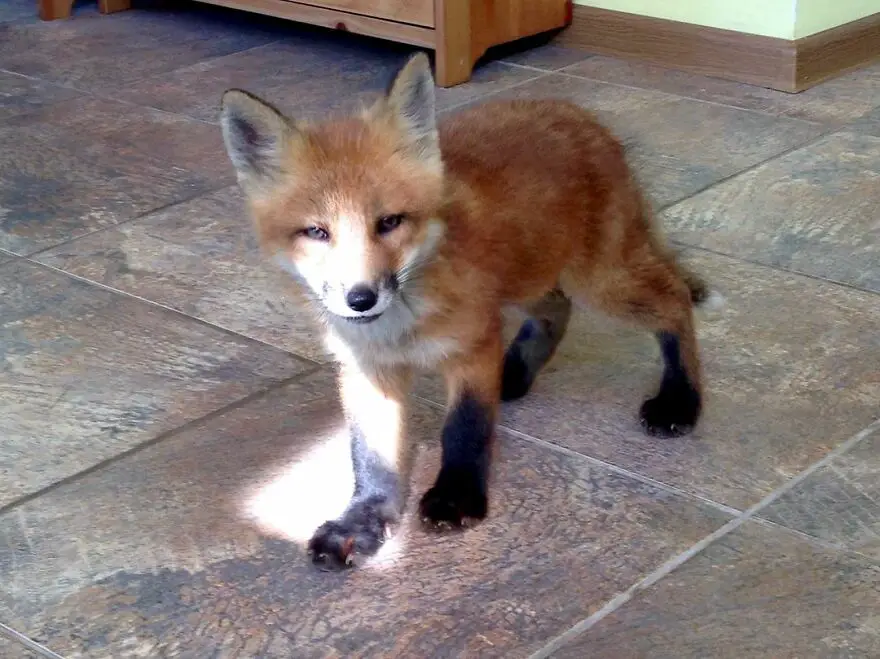 Yaroslav, just like any other animal lover cannot stand to watch how animals are raised only to become someone's collar. However, in some places fur farms are actually legal (unfortunately) and men like Yaroslav cannot do a thing, but powerlessly witness. However , Yaroslav decided that at least he can do is to save a life. So he went to that farm and brought one of the foxes, only to adopt him. It happened in 2015, but years after, Yaroslav and Woody, the fox he rescued, are inseparable friends.
Obviously, the rescue fox was a little bit hesitant at first since he thought Yaroslav would harmed him. But as soon as he realized the only thing his rescuer wants is his well-being, things have changed. Well, just like a puppy, Woody has his moments, but they're such a lovely pair. You can follow them on Instagram, to taste a little bit more about this lovely bond.
Despite having its own playground in the backyard, Woody tries from time to time to dig tunnels. But Yaroslav knows wild is by far a good place for a rescue fox like Woody is. Yaroslav and his fox friend share such a lovely friendship and their snaps definitely stay as a proof. Have a look: