We know- what you're up to kitty cats.
Dogs are naturally sweet-hearts, and cats have cottoned on- to this. "With their sharp claws, dogs go along, with these feline demands without question!
Here are 8-times cats showed dogs who's really the boss.
Kitten or/ crown?
Okay this is just heart melting'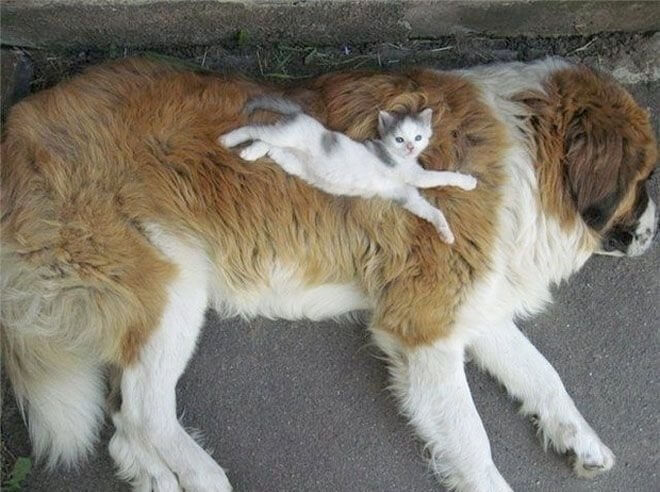 'At your- service, your adorableness.'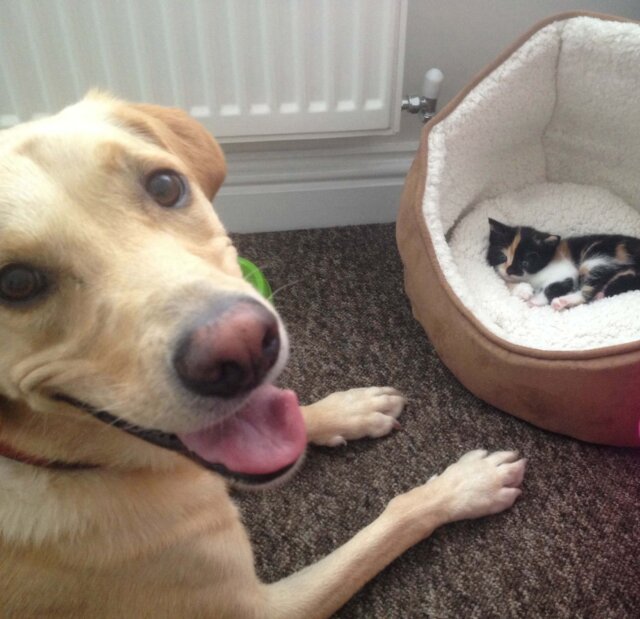 A cat queen atop her floofy dog cushion, soaking-up the rays…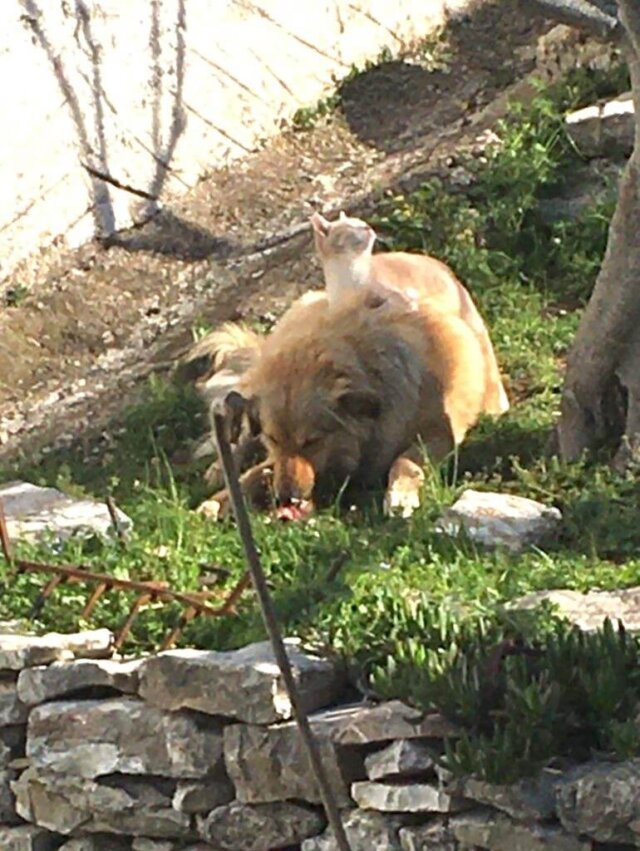 Just another-day at the office…
Dog or/ butler?
Cuddles; and camouflage in one.
'Stay there – I just got comfy.'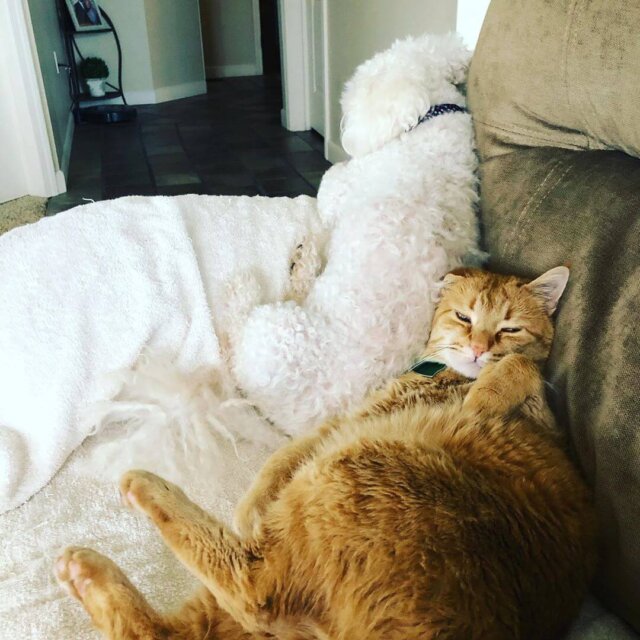 Who do-you relate to, cats or dogs?