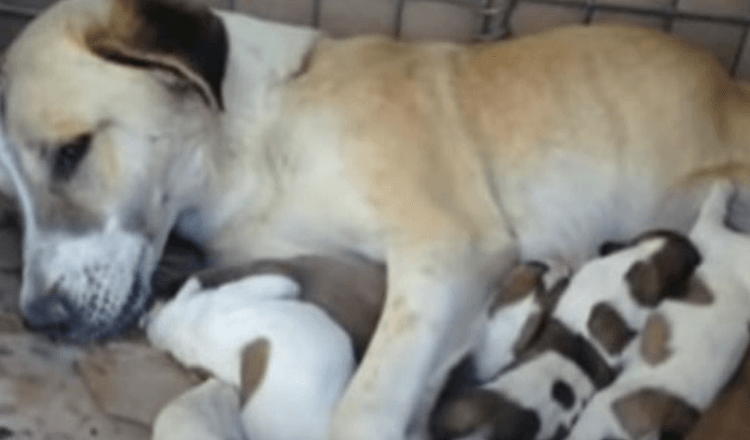 After a homeless dog, walked into their camp in Afghanistan in 2013, a group of American soldiers led by Sgt. Edwin Caba banded together to-help a stray family of dogs.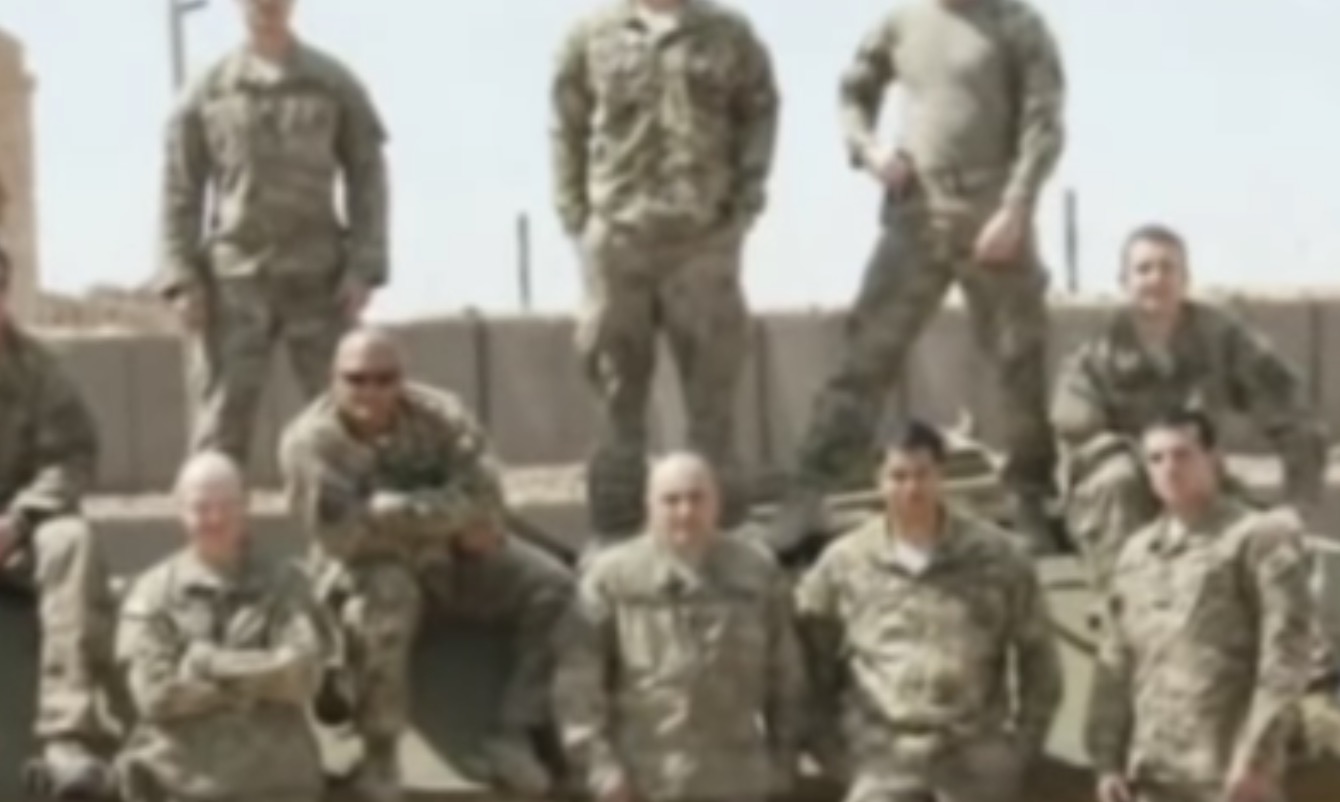 Caba formed an immediate bond with the dog, Sheba, who later, became a mascot and a buddy to the soldiers. Every night, the dog awaited the men' safe return.
Sheba, who had been ill after giving birth, was also looked after by the soldiers.To keep the strong, they fed her and her pups some of their food and supplies.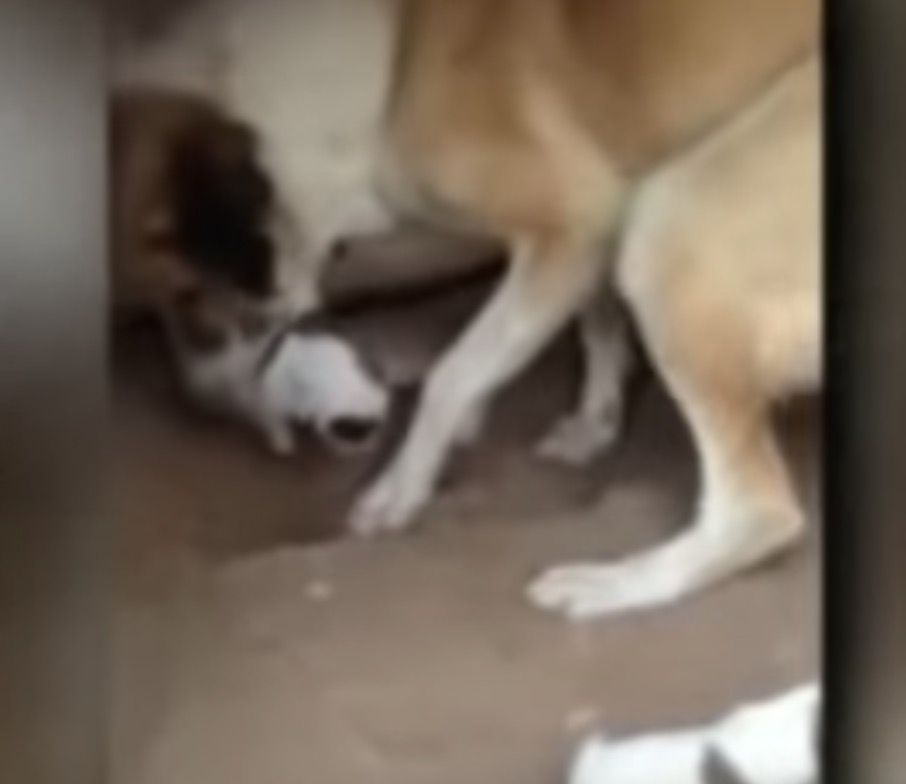 When it was time for soldiers to return home,they chose to take the dogs with them, knowing that if they were left-to fend for themselves, they would most certainly die. Thankfully, Harris, Breezy, Buckeye, Jack, Sarah, Rocky, Cadence, and Sheba, along with their mother , were all relocated to live with the military! ' What a happy conclusion! '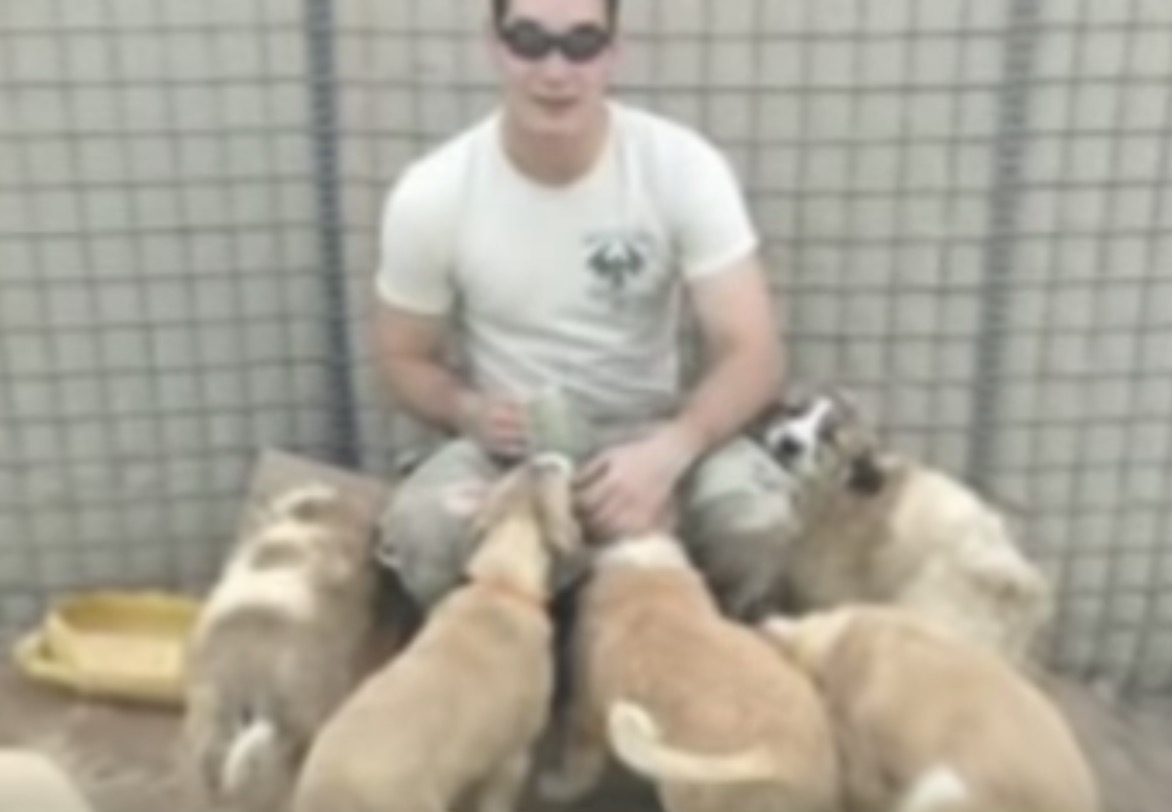 Take a look at the video below :