An extremely adorable vireo of a tiny monkey and a cute tiger cub has recently gone viral. The heartwarming duo, both residents of a Chinese zoo, share a very special friendship, so the staff caught them on camera as they play together.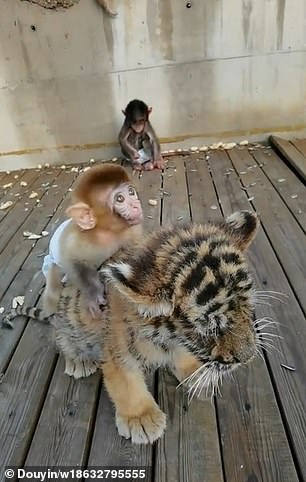 The short footage – very popular on Douyin, the Chinese version for TikTok – was filmed at the Hengshui Wildlife Park in the Hebei Province, northern China. In it, the 4-month-old macaque, Ban Jin can't get enough of his very best friend September – an adorable 3-month-old baby tiger. Since they were born nearly a month apart, the two unlikely friends are both restless and always seeking for new adventures.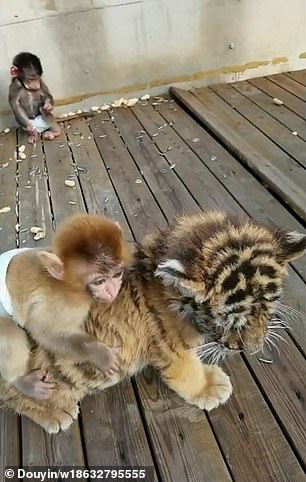 Great fond of them, the caretakers spoils the pair and let them play more than unusual. In the adorable video taken on November last year, the naughty baby monkey who's (still) wearing a diaper is riding on his friend's back. Even they share the enclosure with other tiny monkeys, these two seem inseparable.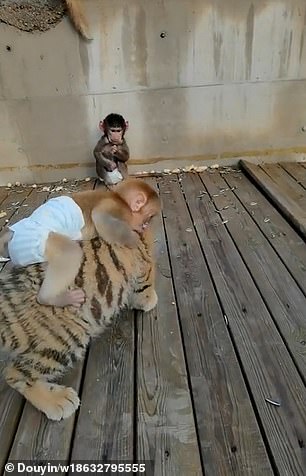 "At first, Ban Jin was quite afraid of September[the tiger]," Ms Dai, the park manager shared with MailOnline. "But they quickly became familiar with each other and are now best friends. Now they love to spend time together, so we let them play together sometimes."
Watch this adorable pair hanging out together!